Baseball Picks Against the Spread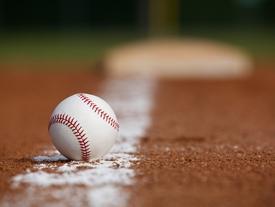 One of the most undervalued sports in all of sports betting and handicapping is baseball. Our Baseball picks against the spread have helped our clients make a killing all through the summer months over the last decade, putting themselves in position to really have some fun when the NFL and NCAAF arrive in the Fall. MLB is so disrespected amongst the handicapping community that many services even close their doors for the summer months. You'll never find our team at Sports Information Traders taking off the summer, there's money to be made!


Similar to how the sportsbooks employ more staff and resources to handicap football, NFL, NCAAF, etc because they're among the most popular sports for bettors, they also cut back some on their resources during the summer when it's only time for Baseball. This leaves a huge opportunity for those that are still playing and making picks. With so many games to choose from each day, baseball is one of the easiest sports in America to pick out at least one beautiful gem of a play each and every day.


the Summer of winning and Baseball picks against the spread starts here. Get in with Mike Wise and Dave Michaels, our two MLB specialists, as they dominate through the summer and into the Fall. Let us help you build your bankroll on a daily basis through displayed and strategical investing that will help you learn how to take advantage of the moneyline in MLB to maximize on your profits. It all starts here, sign up today and join a winning team this summer for your Baseball wagers.